Tiny Nickel Plated Car Battery Copper Busbar
This standard copper busbar is made of T2 copper and can be tin or nickel plated.
Feature
The tiny copper busbar is made of T2 copper material, which is 99.9% copper contented. It capitals the products excellect conductivity with less impurities. Our custom use it to replace the old busbar in prius car.
The copper busbar can be plated with tin or nickel. Comparing the bare copper, plating surface has a glittering look and better anti-corrosion We also accept other requirement like sliver plating if customer has special needs.
We have whole mold for this item and mature manufacturing process. The delivery time is only 7-10 days for normal quantity.
Dimention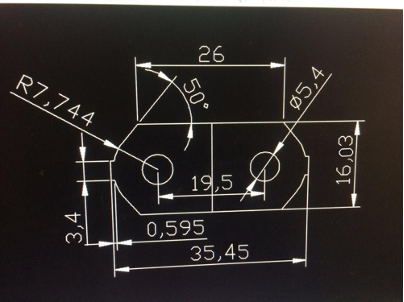 Manufacturing Capacibility
Shogo have many advanced and precise equipments and machines and a lot outstanding engineers to meet different requirments and designs of customers. Offering customer a good solution and solving the problems we meet is our most pleasure.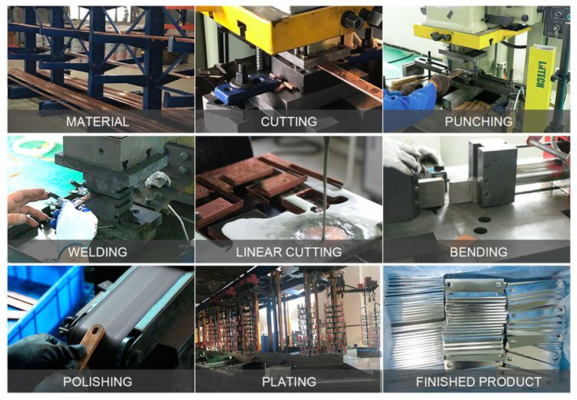 1. Improve equipments properity
Copper busbar can reduce the resistance and lower consumption. Copper busbar is capable of steady current carrying capacity and voltage-sharing.
2. Easy to install, examine and maintain
Copper busbar can be installed with simple tools. Anyone can use it with bolts, nut and screwdriver. The workers examine the property with tester.
3. Reduce cost
Copper busbar increase the serve-life of machines and equipments. Good quality T2 copper material can lower the temperature raise and loss of equipments parts.
We are specialized in copper and aluminum busbar that is applied in battery, energy storage system & electric vehicles.
Electric vehicles like hybrid battery car, electric golf car, electric logistic vehicle, electric bus, high-speed rail, electric forklift etc.
We supply directly to many battery pack companies and energy storage companies like solar energy household storage projects in UK, Americal, Australia etc. offering solutions for their battery connecting. They use both flexible and solid copper busbar to meet different design and application requirments.